:: Auto glass is one of the most important structural support features of your vehicle. The windshield, windows and other auto glass components of your vehicle help to protect and shield you against injuries. Auto Glass 2.0 offers a complete auto glass product line including windshields, side and back window glass for cars, trucks, vans, and SUVs. Auto Glass 2.0 handles the insurance filing for you and works directly with all major insurance carriers.
:: www: http://autoglass20.com/
[more] | [Incorrect Info/Broken Link? Please Let Us Know]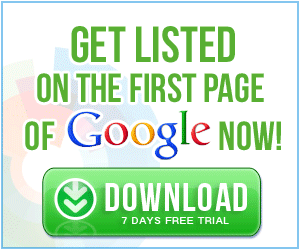 :: Ford wrecker – FordPro Spares based in Sydney provides quality ford spare parts of Ford Falcon, Fairmont, Territory and Fairlane. Call us on 02 9757 1811 for Dismantle Ford parts.
:: www: http://www.fordprospares.com.au/
[more] | [Incorrect Info/Broken Link? Please Let Us Know]
» Looking to install 37 - 38" tire up to 13.5" wide (that will not hit or rub) on your 2007-2012 Silverado 1500?
:: Bulletproof Suspension Inc. has the best kit made on the planet for your truck. Bulletproof Suspension Inc. has designed a 12" lift kit with our world renowned exceptional design and engineering that will leave those who have something else in envy. All components are made from A36 steel plate 1/4" thick or thicker and heavy wall D.O.M. (drawn over mandrel) seamless steel tubing. We use continuous seam welding. This kit features our one cage piece that is truss re-enforced, heavy duty coil over extensions, differential drop brackets (4WD), A-arm drop downs, steering drop downs, and heavy duty coil over drop downs and standard Impact Bars. Our unique one piece cage design with truss bar support supported upper control arm drop mounts and steering drop down system drops the factory suspension insuring that the factory steering and CV axle angles will remain within factory specifications.
:: www: http://www.bulletproofsuspension.net/
[more] | [Incorrect Info/Broken Link? Please Let Us Know]
» Auto Glass Services, Sacramento, California
:: Call Auto Glass Services for a free estimate, 916-488-2626. We have same-day service, and schedule our free mobile service to match your schedule, right to your home or office. We take care of our customers. We replace just about any window on just about any year, make, or model of car, truck, or van, including: - Windshields - Door, vent, quarter, side, fixed, and back glasses - Slider for your pickup truck or semi. - Wing windows - Rock Chip repairs - Window regulators and motors
:: www: http://www.glass4usa.com/
[more] | [Incorrect Info/Broken Link? Please Let Us Know]